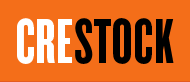 Our Review:
April 2020 - Crestock have filed for bankruptcy - This review if for reference only
Acceptance standards at Crestock are very high, I've only been able to get 60 or so images accepted, it seems that Crestock, perhaps wisely, are not trying to grow a vast image collection but creating something of a manageable size with only 'the best' images. I have seen sales from my small portfolio, which at very least places Crestock somewhere above those sites which are simply a waste of time with no earnings.
The images are as expensive as istock, but quality is very high, there seems to be less wading through irrelevant 'spam keyworded' images on this site, the results feel like a full price stock photo site not something that is crowd sourced.
Workflow
Somewhat poor when it comes to individual submission feedback, comments like "over / underexposed" when applied to one photo are just not helpful guys, now I can tell it must be the overexposure that you have complaint about when I upload a hi-key photo with a burnt out and out of focus background - fine, but a photo with some details in shadows and highlights and not much at either extreme of the histogram?, how exactly is the statement "under / overexposed" supposed to help me correct the image? not very helpful.
Conclusion
Crestock was acquired my masterfile in 2010 who have been in the image licensing business for almost 30 years. I'm currently (still - now in 2015) watching what happens and will give this review an overhaul and more news comes in. In November 2011 Crestock announced that their crestock image collection would be available on masterfile.com
Earnings for me at crestock are down at towards the bottom of the earnings league, As of 2019 Crestock do not seem to be honouring payments - I Recommend not uploading at present