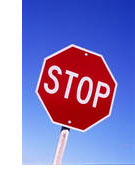 Stockphotospot.com is the only microstock site to avoid like the plague, but there is a long and growing list of start-up sites trying to get onto the microstock bandwagon, many of these will earn very little or no money in return for your time uploading images.
In general, sites lower down our list of all the agencies we have reviewed are the ones we suggest you consider ignoring (but please note that sites marked as 0/10 are at that position because we are still reviewing income, so please read each site review fully).
The following is a list of sites I no longer upload to. Reasons for this decision are listed with each site, this in addition to that fact that these sites have earned very little over the space of 2 or more years:
Microstockphoto.com
Tedious upload, lacking FTP, and where did all my photos go (perhaps they were quietly rejected)?. No thanks MSP.

ImageVortex
Difficult upload (no ftp) and lack of anything much happening in 3 years, just 1 sale. They rejected pretty much everything I uploaded over the space of several months suggesting they want out of the microstock market to present themselves as 'mid priced'. Image vortex might be worth it if they supported FTP, without, it's just not cost effective. Crestock are just as strict with their acceptance, but the difference is that images sell on Crestock to they still get the thumbs up

Microfoto.com
Nothing happening there, just a trail of spammy drivel in the form of photographer guides recommending you sign-up to the 'top 5 agencies' which are "fotolia, 123rf, shutterstock, dreamstime and of course microfoto". As you have probably guessed, only the owners of microfoto think that it is one of the top 5 agencies and are doing a good job of keeping it a secret from buyers.

Pixmac
Too many financial regularities and errors affecting not just me directly but others also. Once is perhaps a genuine mistake (still inexcusable with something as important as account balances), twice is perhaps ineptitude, but three times is plain and simple delinquency in my opinion. Sadly one of these incidents happened some time after the pond5 merger. Mistakes might be fine, but the attitude to support requests concerting them was the biggest concern: responses ranged from a disinterested brush off down to simply being ignored.

Sites hanging on the edge of being added to this "don't bother uploading list"
It's possible that some of the sites listed on this page could make a comeback. They have all built some sort of image collection to get started, and with correct advertising and perhaps re-branding then sales could start to develop. However, any site that has gained a bad press amongst microstock photographers will have an uphill struggle to gain their support once more. Without the support of the photographer community and full time microstockers a microstock site is doomed to suffer mediocre images from the few photographers who know no better, are happy just to throw their work at every site that comes along, or are just testing the water.
Sites we have Omitted
There are dozens of microstock sites that we have chosen not to conduct a long term microstock earnings review. The reasons we choose not to review a site are varied, but all stem from one basic fact: we feel what we can tell by just looking at the quality of the site and external traffic stats that it is not a place that will earn us any money. Since the launch of some low cost CMS software the internet is littered with dead microstock sites that never earn anything because they have no buyers, It would be folly to upload images and review all of them.
Here are a couple of sites and the reasons why they are have not been reviewed - remember that being listed here is better than being one of the myriad of sites that don't even deserve a mention.
Mystock
Review was in progress but upload problems, and now account removal(?) leave it suspended.

pixamba, gimmestock, scanstockphoto, they never quite seem to get going...

isignstock - I've little patience for sites where basic features like uploading files fail to work reliably.