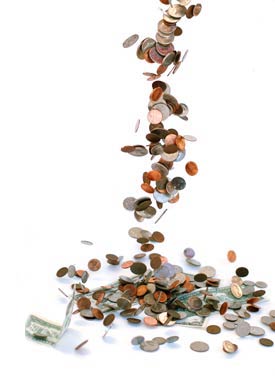 April was a reasonably quiet month for microstock news, but May was a lot more interesting!
IPOs, Investments and Rumours
There was a trio of microstock finance stories earlier this month starting with the Shutterstock IPO release. Regardless of your opinion on this story the prospectus document makes a really interesting read! Shutterstock plans to raise around $115 million through it's IPO.
This was followed by fiance firm KKR investing US$ 150 million in fotolia in return for a 50% stake in the company, in a "bid to consolidate the fragmented marketplace for licensing online digital images and videos".
Finally rumours of a possible sale or a public offering of Getty images (owners of istockphoto) after reports that the owners have retained bankers Goldman Sachs and JPMorgan.

With the possibility of up to three cash injected major microstock agencies I think we can look forward to seeing some major upcoming acquisitions and mergers. While It's possible, I don't think investment in technology and marketing is all they have in mind...
Yuri's New Site
Microstockdiaries published a detailed review of the new PeopleImages.com website from top microstocker Yuri Arcurs which was launched at the start of May. I think the new site is a spectacular achievement (plus a significant investment, and thinking back to the recruitment Yuri was doing for programmers it's been at least 2 years in the making!)
I personally think it's time to stop thinking of Yuri as microstock photographer; or at least separate the Yuri "a photographer" from Yuri as "Yuri Arcurs productions" a production company. Although Lee (microstockdiaries) keeps referring to Peopleimages as direct sales site I don't actually see it as that: it's not the site of a single photographer, it's multiple photographers under a single umbrella - to me that's "an agency".
In Other News...
Fotolia announced that they are now distributed by AP images.
Crestock dropped the price of their extended licenses.
Shutterstock Introduced us to their new logo.
Dreamstime updated their Image Levels, effectively shifting all images up one level, meaning more credits for each download (apart from level 5) but at the same time cutting commission rates by 5%. This also means higher prices to consumers, but still maintains a selection of budget images (unsold for 24 months).
123rf Put their previously announced new video collection online, the sizes and pricing for 123RF Stock Footage are:-
1080 High Definition - from $44.20.
720 High Definition - from $37.40.
480 Standard Definition - from $27.20.
240 Web Definition - from $10.20.
iStock launched a CS6 plugin to allow designers to download directly into Adobe Creative Suite applications.
Bigstock expanded their API from image search to also include a full reseller product, bringing them into line with what most of the other agencies are offering in terms of API access.
For more posts and stories from the past couple of months have a look at my twitter and facebook feeds.