Our Review:
Adobe entered the microstock market in 2015 with the (re)launch of Adobe Stock following the purchase of the Fotolia for $800M USD in late 2014. The fotolia image collection and contributor base allowed Adobe to jump into the stock image market head-to-head with premier site Shutterstock.
I migrated my fotolia images to adobe stock and continue to upload and monitor sales as before at fotolia. Sales have continued to grow at Adobe stock.
Conclusion
Adobe stock is definitely one of the agencies you want to upload to. With the customer base that adobe has in the creative industry they have a clear intent to dominate the stock photography marketplace. While customers move slowly from solutions they are already happy with I can't help but see that shutterstock will not remain in the number one position forever now that Adobe are chomping at their heels.
Review Notes: Image collection in Adobe stock is founded on the images from Fotolia which adobe purchased in 2015. Launch date listed below reflects this (launch of 2004)
Rankings for this site have been migrated from the old fotolia review. Alexa rankings for this site are skewed as alexa provides rankings for the top level domain adobe.com not stock.adobe.com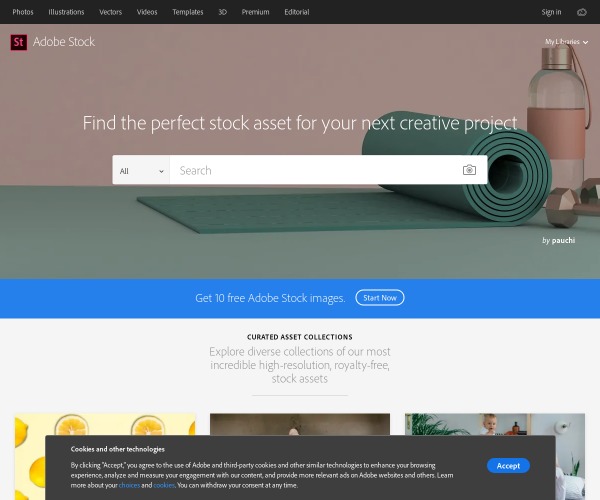 Visit the adobe stock photographers area