Our Review:
My first impressions of mostphotos a while back were "oh no not another one"... but on deeper investigation I find a rather slick piece of web development (lots of nice 'ajax' instant response settings where you don't have to press a save button at the bottom of the page).
Images cost 25 euros, (about $38 US) putting them at the high end of the microstock [5] pricing structure (anything over $50 is not usually considered to be microstock). One interesting point is that images are not reviewed by moderators or image inspectors but by actual site users who vote if an image has artistic and commercial value. It's up to the photographer to make sure that the images are suitable for stock sales.
The lack of a review process does leave contributors and the site open to legal action if they ignore warnings about uploading images that feature trademarks, logos, people without model releases etc. On the more traditional microstock sites you have a safety net of the image inspector. The plus side of this is that you can upload any image you think will sell and is of decent artistic/commercial merit. mostphotos offer a series of guidelines which you have to agree to, which, if you break, will no doubt be dealt with by the community voting your images as poor quality or reporting them.
The site has a definite community feel to it, with a comment list under each image where users can comment on your images. There are forums, an instant chat room, and users can critique each others images. The whole thing is very likeable and a world away from the corporatised major players. There is a photographer search so that buyers can find photographers in their area opening the possibility of gaining commissioned work. Users are also incentivised into rating work so that good images appear at the top of search results, hence image buyers don't have to sift through mediocre images.
Uploading is very streamlined, I wish it was this simple to upload your images to some of the other agencies! you choose your own categories for your images.
Earnings
6 Dollars odd worth of sales all from subscriptions last year (2011) 400+ images online. Despite the excellent site functionality (most photos v.3 also looks great!) and ease of navigation the site never seems to have taken off for me, although this was the first year I actually sold anything on Mostphotos!. The high price point and perhaps the 'self reviewed' nature of the images gave customers concern?
It's to be said that we have seen this pricing structure with sites like imagevortex, [6] and the sales were not that good (but the site functionality was not a patch on what we see on mostphotos either).
MostPhotos may be playing with legal fire allowing users to upload what they like unrestricted. Be very careful what you upload images of (perhaps submit to a different agency first if you are not sure).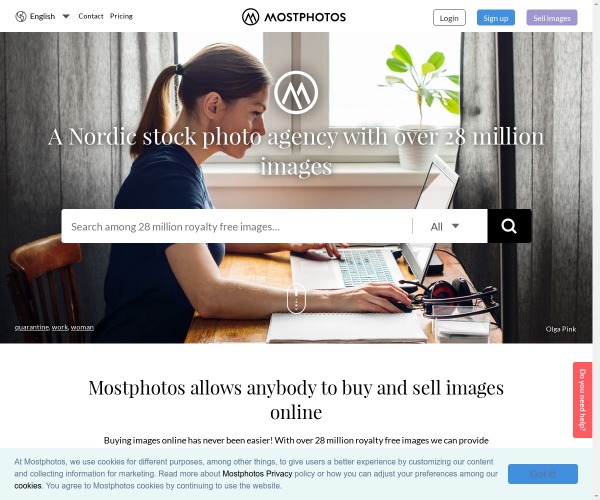 [4]