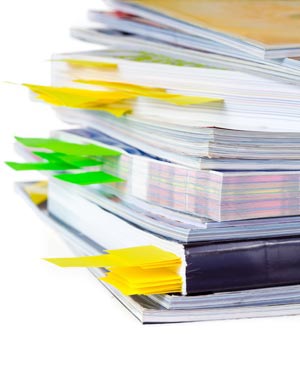 100's of Photographers are publishing the results of their 'microstocking' in their personal blogs. Many are also creating specialist blog resources using their own experience to guide others (like this site!). Each has their own unique take on earning microstock and their own level of submissions from just a few images to 100's of images monthly.

Microstock Blogs
microstockdiaries.com [2]
blog of microstock entrepreneur Lee Torrens
www.arcurs.com [3]
blog and website of top microstock Yuri Arcurs
rasmusrasmussen.com [4]
blog from well known microstocker Rasmus Rasmussen
microstockinfos.blogspot.com [5]
microstocker Henrik Lehnerer posts news and sales
microstockexperiment.blogspot.com [6]
one year and counting...
blog.microstockgroup.com [7]
leaf's microstock group blog
www.mystockphoto.org [8]
guide to buying and selling stock photos
seanlockedigitalimagery.wordpress.com [9]
blog of istock exclusive Sean Locke (sjlocke)
ministocking.blogspot.com [10]
from beginning microstock photographer luis santos
microstockposts.com [11]
Komar's offbeat look at the microstock industry
www.vela-photo.com/blog [12]
blog of exclusive istockphotographer Luis Alvarez
blog.picniche.com [13]
blog from bob davies maker of pic niche and pic workflow
grundyman/microstockresults [14]
Tom Grundys chart of reuslts since 2006
chrisbradshawimages.com [15]
Chris Bradshaws guide to microstock photography

International Microstock Blogs
www.banki-zdjec.pl [16]
olga from Poland, making money from photobanks
http://www.alltageinesfotoproduzenten.de [17]
everyday life of a photo producer: A german language blog from Robert Kneschke
Microstock Agency Blogs

istockphoto [18] have blogs scattered all over their site, news on the upload page, articles and best of all as a contributor you can create your own mini blog as part of your profile

fotolia [19], photography articles, current site issues and a media kit all in one place

dreamstime [20] directory of blogs of all the dreamstime users who have written them

crestock [21], competition winners, articles and list of free resources on the "cre:source"

123rf [22], tutorials, site features and seasonal photo ideas

istockscoop.com [23] - unofficial istock news blog

[24]

Specialist Sites
veoelmundo.com [25]
Microstock photographer holger mette travels the world
gagliardipictures.com/giovanni [26]
Giovanni Gagliardis Microstock and Travel Photography
sellinggraphics.com [27]
Petr Václavek (orson) guides illustrators and graphic designers in both selling and buying stock graphics
graphicgravy.com [28]
advice and comment for illustrators selling their images

Mainstream Photography Blogs
photopreneur.com [29]
pixelatedimage.com [30]
flashflavor.com [31]
(flash photography, wedding photography examples)
ronshoots.com [32]
abouttheimage.com [33]
prophotolife.com [34]
danheller.blogspot.com [35]
dan heller's business photography blog

If you have your own blog that you would like to see listed here then drop us a message via the contact from or add a comment blow. A back link is always appreciated - share the love.
Also see our post about microstock community [36] forums.
Listing of agency facebook and twitter accounts [37].